Jourdan's Welcomes New Bridge Players!
Come to our 'Green Games.'
---
Supervised Play
A chance to practice what you know with expert help available for the asking!
---
Non-Life Master Duplicate Games for Newer Players
Afternoon games at 12:30 PM
Evening games at 7 PM
Saturday Morning game at 9 AM with Steven Gugick
0-500 points
15 minute lesson before the game
If you need partners call 561-498-9811 and ask for a partner for the GREEN GAMES
Your Experts!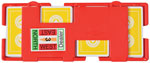 Copyright © 2011 Jourdan's Bridge Club. All Rights Reserved.